Welcome
to the
International Society for Forensic Genetics
­

–
ISFG. The society aims to promote scientific knowledge in the field of genetic markers as applied to forensic science.This is mainly being achieved through regular meetings of either regional or international nature, our journal
Forensic Science International: Genetics
and the work of our expert DNA commissions. Check the
publications
page for access to recent
international congress proceedings
and
scientific recommendations
by the ISFG. These publications can be accessed openly.
Scientists with interest in forensic genetics who want to join the ISFG may click here to apply for membership.
Current ISFG members who have not yet activated their online access are being asked to contact the administrator.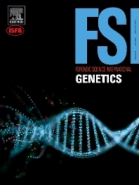 ISFG membership includes free access to the print and online editions of Forensic Science International: Genetics. Please log in to read and download articles via the section reserved for
members
. ISFG members have also access to the workshop presentations and lectures of invited speakers at the most recent ISFG congresses.
---
OPEN SOURCE SOFTWARE:
The
ISFG DNA Commission
has started an initiative to develop
open source biostatistical software for mixture interpretation
. Please visit our new
software development site
for forensic casework and participate in our projects [last update: February 2013]!
---
th
ISFG Congress will be held in
Melbourne, Australia, September 2 ­

–

6, 2013.
Please register for news at the official congress website
http://www.isfg2013.org
---
The 26
th
ISFG Congress will be held in
Kraków, Poland, August 31 ­

–

September 5, 2015.
---
th
ISFG Congress was held in
Vienna, Austria, August 28 ­

–

September 3, 2011.
Please see our
Vienna congress pages!