Welcome
to the
International Society for Forensic Genetics
­

–
ISFG. The society aims to promote scientific knowledge in the field of genetic markers as applied to forensic science.This is mainly being achieved through regular meetings of either regional or international nature, our journal
Forensic Science International: Genetics
and the work of our expert DNA commissions. Check the
publications
page for access to recent
international congress proceedings
and
scientific recommendations
by the ISFG. These publications can be accessed openly.
Scientists with interest in forensic genetics who want to join the ISFG may click here to apply for membership.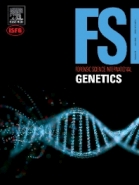 ISFG membership includes free access to the print and online editions of Forensic Science International: Genetics. Please log in to read and download articles via the section reserved for
members
. ISFG members have also access to the workshop presentations and lectures of invited speakers at the most recent ISFG congresses.
---
OPEN SOURCE SOFTWARE:
The
ISFG DNA Commission
has started an initiative to develop
open source biostatistical software for mixture interpretation
. Please visit our new
software development site
for forensic casework and participate in our projects [last update: October 2018]!
---

The 28
th
ISFG Congress will be held in
Prague, Czech Republic, September 9-14, 2019.
For details, please visit
http://www.isfg2019.org
Act now - abstracts are due April 1, 2019!
TRAVEL BURSARIES FOR ISFG 2019 IN PRAGUE - DEADLINE APRIL 1, 2019
After a resounding success in Seoul, the ISFG is renewing its travel bursary program for the upcoming meeting in Prague. We are offering up to
10 travel bursaries for young scientists below the age of 35
. Each bursary includes an amount of up to EUR 1,000 to be used for travel and accommodations, as well as free congress registration. Please note that if more than 10 applications are received, selection will prioritize junior scientists, e.g. PhD students.
To be eligible your ISFG membership must be up to date, you must have submitted an abstract, and you must meet the age requirement. To apply send a letter describing your motivation for attending the congress in Prague, a copy of your abstract, a short CV, and proof for date of birth, e.g. a passport page. Submit your bursary application package by
April 1, 2019
via email to:
travelsupport@isfg.org
.
More details can be found here:
https://www.isfg.org/files/ISFG_Bursaries_Terms2017.pdf
---
The 29th ISFG Congress will be held in Washington, D.C, USA, August 30 ­

–

September 4, 2021.
For details please visit
http://www.isfg2021.org
.