Announcements
ANZFSS 24th International Symposium in Perth 2018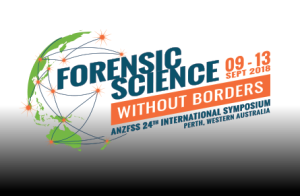 The ANZFSS 24th International Symposium on the Forensic Sciences will be held in
Perth, Western Australia from 9-13 September 2018
. The theme of the Symposium is "Forensic Science Without Borders" and will bring together experts from a range of science disciplines and jurisdictions. The Symposium will provide participants with an invaluable opportunity to share knowledge, develop ideas and network with colleagues from around the globe. All details can be found at
http://www.anzfss2018.com/
Posted 1 month and 11 days ago by
Peter M. Schneider
(Last modified 1 month and 11 days ago)
---
10th ISABS Conference Dubrovnik June 2017

The Tenth International Society for Applied Biological Sciences (ISABS) Conference on Forensic and Anthropologic Genetics and Mayo Clinic Lectures in Individualized Medicine, will be held in
Dubrovnik, Croatia, June 19-24, 2017.
This jubilee event commemorates the twentieth anniversary of our conference series. The idea for the conference was conceived out of necessity to bring to Croatia and broader region insights into the rapidly developing genetic techniques to forensic and clinical applications.
All information about the program and the registration details can be found at the conference website:
http://isabs.hr/10th-isabs-conference/
Posted 3 months and 4 days ago by
Peter M. Schneider
(Last modified 3 months and 4 days ago)
---
SWFS 2017 - Edinburgh, Scotland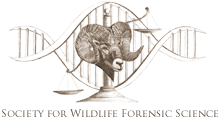 The Society for Wildlife Forensic Science is pleased to announce the 2017 meeting, to be held in the historic city of
Edinburgh, capital of Scotland, 5-9th June 2017
. The conference will be held at Edinburgh University's John McIntyre Conference Centre. The programme combines workshops, presentations, discussions and social events designed to allow wildlife forensic practitioners and students to meet each other and communicate with the broader law enforcement community.
The 2017 meeting includes a special one-day International Wildlife Forensics Symposium, that will bring together key stakeholders working in conservation Policy and Enforcement to discuss the application of wildlife forensic science under four themes: Transnational wildlife trade, Fisheries, Timber and National wildlife crime.
Please find all further details on the conference home page:
https://www.wildlifeforensicscience.org/2017-meeting/
Posted 3 months and 12 days ago by
Peter M. Schneider
(Last modified 3 months and 12 days ago)
---
New courses in forensic statistics and DNA evidence interpretation at the University of Lausanne

Certificate of Advanced Studies (CAS)
in Statistics and the Evaluation of Forensic Evidence
From March 2017 to September 2018 (around 470 hours training, 20 ECTS).
To further develop practioners' skills in managing forensic interpretation issues from case reception to court (latest statistical methods, Bayesian networks, efficient communication of results, practical inferential problems solving, Standard Operating Procedures development, etc).
For more information
Essentials of DNA Interpretation - short course
From March 2017 to October 2017 (around 150 hours training, 5 ECTS).
To enable practioners to assess their results given sub-source level propositions and to explain their reasoning in court. This courses will enable you to feel at ease with expert debate and literature on topics such as low template DNA and mixtures .
For more information
Essentials of Bayesian Networks - short course
From March 2017 to October 2017 (around 150 hours training, 5 ECTS).
To give a comprehensive view of the use of BNs for the probabilistic evaluation of scientific evidence in forensic science applications. The course provides students with room for an incremental and in-depth study of the various aspects that a solid mastery of BNs in practical applications demands.
For more information
Posted 6 months and 18 days ago by
Peter M. Schneider
(Last modified 6 months and 18 days ago)
---
Seminar series on genetics, technology, security and justice at Northumbria University 2015-2017

A team of six social scientists from
Northumbria, Newcastle and Durham Universities
have been awarded a prestigious
ESRC Research Seminars grant
to run a
series of six events between 2015 and 2017
on genetics at the interface of security, justice and health.
Led by
Dr Matthias Wienroth
(Northumbria University and Visiting Researcher at PEALS) the series' focus on forensic genetics contributes to the ESRC's Biosocial strategic priority area and has been described by the Council's review panel as "interesting, innovative and exciting." Each seminar will critically examine aspects of the potential and actual contributions of forensic genetics to the production of security and justice in the UK and other contemporary European societies.
*The seminars are taking place at Ellison Building, Northumbria University, Northumberland Road, Newcastle upon Tyne, NE1 8ST, United Kingdom. Seminar seats are limited.For more information, and to confirm attendance, please contact
Matthias Wienroth
Posted 1 year and 7 months ago by
Peter M. Schneider
(Last modified 1 year and 2 months ago)