Announcements
International Conference on Forensic Inference and Statistics 2020 in Lund
The 11
th
International Conference on Forensic Inference and Statistics (ICFIS 2020) will be held on
June 15-18, 2020, at the Faculty of Law, Lund University, Sweden.
The conference promotes the interaction between providers and users of forensic evidence. It focuses on probabilistic methods for the evaluation of forensic evidence, and their use in law and law enforcement. The conference provides a forum for oral presentations and posters. Furthermore, the first day of the conference consists of workshops. Please visit the ICFIS homepage for registration and all further details:
http://www.law.lu.se/#!ICFIS2020
Posted 12 days and 23 hours ago by
Peter M. Schneider
(Last modified 12 days and 23 hours ago)
---
Summer Course in Forensic Genetics and MPS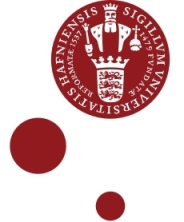 A summer course on forensic genetics and massively parallel sequencing will be help by the Section of Forensic Genetics of the University of Copenhagen for 3 weeks in June and August 2020. Week 1: June 20
th
- 26
th
2020 (self-study); weeks 2 and 3: August 10
th
-21
st
2020 (on campus). The course is intended for master students and includes a final exam to obtain 5 ECTS. The application deadline is April 1
st,
2020. All further details regarding the application procedure, tuition fees, and all practical details can be found here:
https://healthsciences.ku.dk/education/summercourses/forensic-genetics/
The course is organized by Niels Morling, Jeppe Dyrberg Andersen and Marie-Louise Kampmann, and focuses on relevant forensic topics such as:
Crime scene investigation and trace samples
DNA profiling and weight of the evidence
MPS of forensic genetic markers (SNPs, STRs, and mitochondria)
Molecular autopsy (sudden cardiac death)
Paternity and relationship testing
Future forensic investigation (prediction of age and externally visible characteristics)
Posted 22 days and 19 hours ago by
Peter M. Schneider
(Last modified 12 days and 23 hours ago)
---
ESWG scientific meeting 2020 in Oslo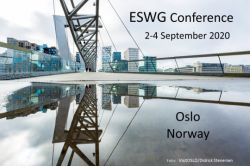 The next scientific meeting of the English Speaking Working Group of the ISFG will be held in
Oslo, Norway 2-4 September, 2020.
It will be hosted by Marguerethe Rødhammer Stenersen, Berit Myhre Dupuy and colleagues at the Department of Forensic Sciences, Oslo University Hospital. The conference will include one day with workshops and two days with scientific presentations covering relevant topics for the field of forensic genetics. A preliminary agenda and other information are available at
https://farskap.no/no/eswg-20202
. The conference is open for everyone, thus no specific ESWG membership is required. Welcome!
Posted 25 days and 20 hours ago by
Peter M. Schneider
(Last modified 20 days and 20 hours ago)
---
12th Haploid Markers Meeting 2020
The 12
th
Haploid Markers Meeting will take place
May 13-16, 2020 in Budapest, Hungary
. The Conference motto is "Big data – stretching the borders of forensic genetics". Novel sequencing techniques have significantly increased the body of haploid data and will continue to shape our understanding of extant lineage variation. This also impacts forensic applications. Therefore, attendees who specialize in this aspect are encouraged to submit relevant abstracts. The organizers invite papers on a variety of topics including
forensic biostatistics of haploid markers
haploid markers in the courtroom
evidential value of high-resolution mtDNA and Y haplotypes - new sequencing technologies and bioinformatics
update on forensic databases
population structure and inference on its history
forensic genealogical testing
human evolutionary genomics
ethical considerations in the context of phenotyping and biogeographic ancestry testing
All conference details can be retrieved from the meeting website
http://www.hm2020.hu/
Posted 6 months and 8 days ago by
Peter M. Schneider
(Last modified 6 months and 7 days ago)
---
Gordon Research Conference 2020
Announcing the next Gordon Research Conference
Forensic Analysis of Human DNA
, June 21-26, 2020, in Mount Snow, West Dover, VT, United States. Congress Chair are Sarah Seashols Williams and Steven Lee.
Posted 7 months and 15 hours ago by
Peter M. Schneider
(Last modified 7 months and 15 hours ago)
---
Online courses in forensic statistics and DNA evidence interpretation at the University of Lausanne
Registrations opened, courses start in March 2020

These courses necessitate no pre-requisites in statistics and are tailored for forensic scientists. They are meant to be practical and help you in your daily work. You will benefit from personal feedback and will be able for example to work on your own casework.
Essentials of DNA Interpretation - short course (150 hours, 5 ECTS)
You encounter challenging casework, are a forensic DNA specialist who is not fully at ease with the literature published on DNA interpretation given sub-source level propositions (e.g., probabilistic software, formulation of propositions, LR), then the course 'Essentials of DNA interpretation' is meant for you.
For more information
Certificate of Advanced Studies (CAS) in Statistics and the Evaluation of Forensic Evidence (470 hours, 20 ECTS)
You want to assess the value of biological results given activity level propositions but are unsure this can be done in casework? You want to further develop your skills in managing forensic interpretation issues from case reception to court and feel at ease with the debates on interpretation issues? Then, you will find more information on our Certificate of Advanced studies
here
Essentials of Bayesian Networks - short course (150 hours, 5 ECTS)
You are familiar with interpretation issues and want to use Bayesian Networks in your daily practice? This course will give you a comprehensive view of the use of BNs for the probabilistic evaluation of scientific evidence in forensic science applications. It will provide you with in-depth study of the various aspects that a solid mastery of BNs in practical applications demands.
For more information
Posted 3 years and 2 months ago by
Peter M. Schneider
(Last modified 1 month and 11 days ago)