Announcements
Summer Course in Forensic Genetics and MPS in Copenhagen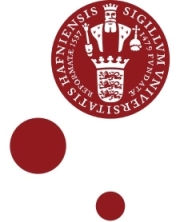 Between June 10 and August 19, 2022, the Section of Forensic Genetics at the University of Copenhagen
organizes a
summer course about forensic genetics and massively parallel sequencing (MPS)
. It also offers hands-on experience with MPS data analysis, and you will be able to work with command line and understand the common way of analysing MPS data.
The course focuses on relevant forensic topics such as:
MPS of forensic genetic markers (SNPs and STRs).
Molecular autopsy (sudden cardiac death).
Complete mitochondria sequencing.
Prediction of the suspect's externally visible characteristics and ancestry.
Age determination using methylation patterns (metDNA).
Tissue identification
For further information and registration, please see the enclosed
information flyer
, and visit the
summer course homepage
. The application deadline is April 1, 2022.
Posted 7 days and 23 hours ago by
Peter M. Schneider
(Last modified 7 days and 23 hours ago)
---
Arabian-Speaking ISFG Working Group Meeting 2022 in Dubai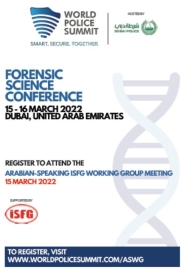 At the occasion of the
Forensic Science Conference
at the
World Police Summit
in Dubai (see previous announcement), the Arabian-Speaking ISFG Working Group will hold a meeting on
March 15, 2022
. Please register online using the following link:
https://worldpolicesummit.com/ASWG
Posted 1 month and 6 days ago by
Peter M. Schneider
(Last modified 1 month and 6 days ago)
---
World Police Summit 2022 in Dubai

The World Police Summit will be the global meeting place for senior, international police and law enforcement officials to connect with governments, policy makers and sector professionals to discuss the key priorities shaping the future of policing.
As a platform for international cooperation, the Summit will provide police and law enforcement agencies the opportunity to debate key trends and address the challenges and priorities created by smart cities, cybercrime, rapid population growth and urbanisation, evolving digital technologies, resource scarcity and the post-pandemic impact on public safety and security.
Please visit the
World Police Summit Website
for all further details.
Posted 1 month and 7 days ago by
Peter M. Schneider
(Last modified 1 month and 7 days ago)
---
Advanced online DNA interpretation course 2021-2022
The University of Lausanne is planning to run an
advanced DNA interpretation course
(date to be decided) that allows to assess results considering
activity level propositions
. Spread over 13 months, this 150 hour course represents an average workload of 4 hours per week. The course material is provided electronically, along with full support from the lecturers and discussion sessions. At the end of the course participants will be proficient to report given activity level propositions with likelihood ratios (computed with and without Bayesian Networks). A time-limited version of a Bayesian Network software is provided. The course is fully accredited. Candidates receive a certificate of participation, along with 5 ECTS credits. Further details, where you can also register your interest, at:
https://www.formation-continue-unil-epfl.ch/en/formation/advanced-dna-interpretation/
or you can also contact us directly at
sefe@unil.ch
.
Prof. Dr. Christophe Champod, Prof. Dr. Franco Taroni, Prof. Dr. Alex Biedermann, DrSc. Tacha Hicks
Posted 3 months and 25 days ago by
Peter M. Schneider
(Last modified 3 months and 25 days ago)
---
EAFS 2022 in Stockholm
The
European Academy of Forensic Science (EAFS)
Conference will be held from
May 30 to June 3, 2022
. It will comprise topics such as technology transformation, digitisation of forensic process, forensic data science, forensic human factor and forensic social responsibility. Topics will include:
Digital Evidence
DNA
Chemistry & Trace Evidence
Pattern Recognition
Scene of Crime
Medicine & Toxicology
Legal & Ethical Aspects
Management
Forensic Statistics
European Perspective
You will find all relevant information on the conference website
https://www.eafs2022.eu/
Posted 9 months and 3 days ago by
Peter M. Schneider
(Last modified 4 months and 13 days ago)
---
12th Haploid Markers Meeting postponed to 2022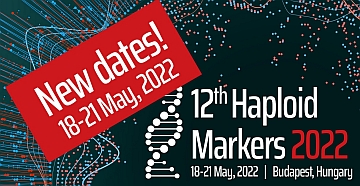 Important message:
Due to the Corona virus / Covid-19 situation, the 12th Haploid Markers Meeting has been postponed to May 18­

–

21, 2022, taking place in Budapest, Hungary.
The Conference motto is "Big data – stretching the borders of forensic genetics". Novel sequencing techniques have significantly increased the body of haploid data and will continue to shape our understanding of extant lineage variation. This also impacts forensic applications. Therefore, attendees who specialize in this aspect are encouraged to submit relevant abstracts. The organizers invite papers on a variety of topics including
forensic biostatistics of haploid markers
haploid markers in the courtroom
evidential value of high-resolution mtDNA and Y haplotypes - new sequencing technologies and bioinformatics
update on forensic databases
population structure and inference on its history
forensic genealogical testing
human evolutionary genomics
ethical considerations in the context of phenotyping and biogeographic ancestry testing
All conference details can be retrieved from the meeting website:
http://www.hm2020.hu/
.
Posted 10 months and 14 days ago by
Peter M. Schneider
(Last modified 10 months and 14 days ago)
---
IAFS in Sydney postponed to 2023

The
22nd Triennial Meeting of the International Association of Forensic Science (IAFS)
in conjunction with the
25th Symposium of the Australian and New Zealand Forensic Science Society (ANZFSS)
originally due to be held in September 2020 has been postponed to
November 20-24, 2023,
see
https://iafs2023.com.au/
.
Posted 1 year and 10 months ago by
Peter M. Schneider
(Last modified 1 year and 12 days ago)
---
Gordon Research Conference 2022
Announcing the next Gordon Research Conference
Forensic Analysis of Human DNA
, June 19-24, 2022, in Mount Snow, West Dover, VT, United States. Congress Chairs are Sarah Seashols Williams and Steven Lee, and vice chairs are Katherine B. Gettings and Titia Sijen.
It will be accompanied by a Gordon Research Seminar for graduate students and postdocs on June 18-19, 2020, chaired by Tiffany Layne and Laurence Devesse:
Posted 2 years and 6 months ago by
Peter M. Schneider
(Last modified 3 months and 25 days ago)