Announcements
Meeting of the Arabian Speaking Working Group (ASWG) at the World Police Summit 2023
The ASWG will meet at the World Police Summit 2023 in Dubai. Please visit the link
https://www.worldpolicesummit.com/conferences/forensic-science/
.
The World Police Summit will be taking place from the 7 to 9 March, 2023 at Dubai World Trade Centre, Dubai, UAE and in its second edition will provide an unparalleled platform to explore the current challenges facing police forces and the latest technological advancements, strategies, and innovations across the law enforcement and security spectrum.
Do not miss this event!!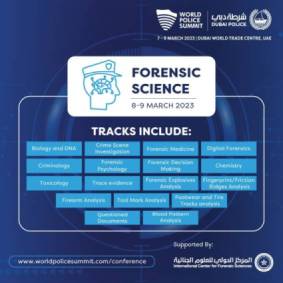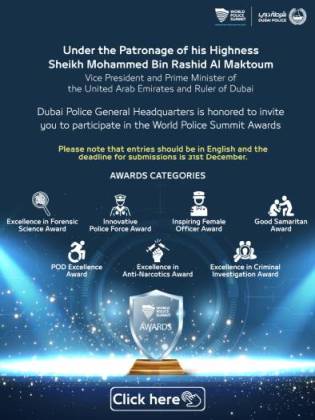 ---
DNA mixture interpretation workshop at ISFG 2022
A workshop about the interpretation of complex mixtures will be held at the 29th ISFG Congress in Washington DC by Corina Benschop, Oyvind Bleka and Peter Gill. Different software solutions will be demonstrated:
EuroForMix
, DNAStatistX, CaseSolver and DNAxs. The workshop materials can be downloaded using this link:
ISFG 2022 Mixture Workshop
---
Registration for ISFG 2022 in Washington D.C.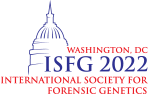 Please register for the 29th ISFG Congress in Washington D.C.:
Don't miss the educational workshops! All details can be found here:
And last but not least,
register for the Gala Dinner
at the
Ronald Reagan Building and International Trade Center
­

–
it's an "all inclusive" event:
International attendees:
In order to visit the United States of America, you may need to obtain a visa. We encourage you to contact your local Consulate or the Consular Section of your local US Embassy if you need a visa and to determine the appropriate time for the visa application process to be completed. You may request a letter of invitation to aid in this process.
---
ICFIS in Lund, Sweden, postponed to 2023
The 11th International Conference on Forensic Inference and Statistics (ICFIS2022) at the Faculty of Law, Lund University, Sweden has been postponed to 2023.
Details will be given here:
http://www.law.lu.se/#!ICFIS2022
This international conference unites lawyers, statisticians and forensic scientists in their interest in optimal reasoning concerning forensic evidence. Technical developments in biological, physical, chemical and digital forensic disciplines are fast and have an increasing impact on law enforcement and the justice system. Examples are DNA profiling, fingerprint and illicit drug analysis, and analysis of large digital datasets for intelligence purposes. Whatever the type of evidence, it can only be of value when it is properly gathered, analysed, evaluated, and communicated by the scientist. Moreover, it should be understood by the legal decision maker. This requires sound statistical and logical methods, and good communication between lawyers and scientists.
---
Advanced online DNA interpretation course 2021-2022
The University of Lausanne is planning to run an
advanced DNA interpretation course
(date to be decided) that allows to assess results considering
activity level propositions
. Spread over 13 months, this 150 hour course represents an average workload of 4 hours per week. The course material is provided electronically, along with full support from the lecturers and discussion sessions. At the end of the course participants will be proficient to report given activity level propositions with likelihood ratios (computed with and without Bayesian Networks). A time-limited version of a Bayesian Network software is provided. The course is fully accredited. Candidates receive a certificate of participation, along with 5 ECTS credits. Further details, where you can also register your interest, at:
https://www.formation-continue-unil-epfl.ch/en/formation/advanced-dna-interpretation/
or you can also contact us directly at
sefe@unil.ch
.
Prof. Dr. Christophe Champod, Prof. Dr. Franco Taroni, Prof. Dr. Alex Biedermann, DrSc. Tacha Hicks
---
12th Haploid Markers Meeting postponed to 2023
Important message:
Due to the still unpredictable Corona virus / Covid-19 situation, the 12th Haploid Markers Meeting has been postponed to May 17­

–

20, 2023, taking place in Budapest, Hungary.
The Conference motto is "Big data – stretching the borders of forensic genetics". Novel sequencing techniques have significantly increased the body of haploid data and will continue to shape our understanding of extant lineage variation. This also impacts forensic applications. Therefore, attendees who specialize in this aspect are encouraged to submit relevant abstracts. The organizers invite papers on a variety of topics including
forensic biostatistics of haploid markers
haploid markers in the courtroom
evidential value of high-resolution mtDNA and Y haplotypes - new sequencing technologies and bioinformatics
update on forensic databases
population structure and inference on its history
forensic genealogical testing
human evolutionary genomics
ethical considerations in the context of phenotyping and biogeographic ancestry testing
All conference details can be retrieved from the meeting website:
http://www.hm2020.hu/
.
---
IAFS in Sydney postponed to 2023

The
22nd Triennial Meeting of the International Association of Forensic Science (IAFS)
in conjunction with the
25th Symposium of the Australian and New Zealand Forensic Science Society (ANZFSS)
originally due to be held in September 2020 has been postponed to
November 20-24, 2023,
see
https://iafs2023.com.au/
.