Announcements
ESWG 2018 Meeting in St. Petersburg
The English Speaking Working Group (ESWG) of the ISFG will hold the next meeting of the ESWG in St Petersburg, Russia,
from 12 to 16 September, 2018
. This will be the first such meeting in Russia and the organisers hope to bring the English-speaking forensic geneticists from the ex-USSR countries into the fold of the ESWG. Please visit the conference website for registration and all further details:
http://eswg2018.org/
Posted 23 days and 18 hours ago by
Peter M. Schneider
(Last modified 23 days and 18 hours ago)
---
11th Haploid Markers Conference 2018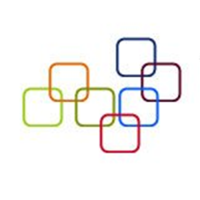 The 11
th
Haploid Markers Conference will be held
17-19th May 2018 in Bydgoszcz, Poland
. The Department of Forensic Medicine of Nicolaus Copernicus University located in Bydgoszcz, one of the most experienced in haploid markers' research in Poland, will be hosting the conference. The organizers have chosen "Inferring Ancestry from DNA" to be the main theme of this year's conference. Contemporary biogeographical analysis based on genetic testing, not only encompassing Y chromosome or mtDNA, but of equal importance, autosomal DNA will be explored. Therefore, attendees who specialize in biogeographic analysis are encouraged to submit relevant abstracts. For all details, please visit the conference homepage
https://haploidmarkers2018.umk.pl
Posted 4 months and 26 days ago by
Peter M. Schneider
(Last modified 4 months and 26 days ago)
---
ANZFSS 24th International Symposium in Perth 2018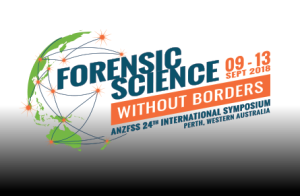 The ANZFSS 24th International Symposium on the Forensic Sciences will be held in
Perth, Western Australia from 9-13 September 2018
. The theme of the Symposium is "Forensic Science Without Borders" and will bring together experts from a range of science disciplines and jurisdictions. The Symposium will provide participants with an invaluable opportunity to share knowledge, develop ideas and network with colleagues from around the globe. All details can be found at
http://www.anzfss2018.com/
---
Online courses in forensic statistics and DNA evidence interpretation at the University of Lausanne
Registrations opened, courses start in March 2018

These courses necessitate no pre-requisites in statistics and are tailored for forensic scientists. They are meant to be practical and help you in your daily work. You will benefit from personal feedback and will be able for example to work on your own casework.
Essentials of DNA Interpretation - short course (150 hours, 5 ECTS)
You encounter challenging casework, are a forensic DNA specialist who is not fully at ease with the literature published on DNA interpretation given sub-source level propositions (e.g., probabilistic software, formulation of propositions, LR), then the course 'Essentials of DNA interpretation' is meant for you.
For more information
Certificate of Advanced Studies (CAS) in Statistics and the Evaluation of Forensic Evidence (470 hours, 20 ECTS)
You want to assess the value of biological results given activity level propositions but are unsure this can be done in casework? You want to further develop your skills in managing forensic interpretation issues from case reception to court and feel at ease with the debates on interpretation issues? Then, you will find more information on our Certificate of Advanced studies
here
Essentials of Bayesian Networks - short course (150 hours, 5 ECTS)
You are familiar with interpretation issues and want to use Bayesian Networks in your daily practice? This course will give you a comprehensive view of the use of BNs for the probabilistic evaluation of scientific evidence in forensic science applications. It will provide you with in-depth study of the various aspects that a solid mastery of BNs in practical applications demands.
For more information
Posted 1 year and 5 months ago by
Peter M. Schneider
(Last modified 4 months and 26 days ago)