Announcements
Training workshops in Porto in October 2018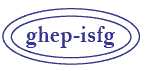 The Spanish and Portuguese-speaking ISFG Working Group organizes a cycle of training workshops in
Porto, Portugal, on October 25-26, 2018.
The following topics will be covered:
"Disaster Victim Identification – applications and statistics", with Thomas Parsons, Zlatan Bajunovic, Thore Egeland and Nádia Pinto (full day)
"Non-human forensic genetics", with Fernando González-Candelas, Miguel Arenas and Filipe Pereira (1/2 day)
"RNA Profiling in case-work", with Titia Sijen and Iva Gomes (1/2 day)
Information about registration and all other details can be found here:
https://ghep-isfg.org/en/cycle-of-workshops-in-porto-october-2018/
Posted 2 months and 20 days ago by
Peter M. Schneider
(Last modified 2 months and 20 days ago)
---
The first ISFG Summer School 2018 (August update)

In association with the annual meeting of the Italian speaking ISFG Working Group (Ge.F.I.), the
first ISFG Summer School will be held in Cantanzaro, Italy, on September 3-4, 2018.
The summer school will offer eductional courses similar to those held prior to the international congresses of the ISFG, and is open to all researchers, students and practitioners in forensic genetics. The courses are sponsored by the ISFG, and
ISFG members will receive a 20% discount
on the registration fees. The following courses are offered:
A - Paternity and kinship testing including X-chromosomal markers (T. Egeland) (Update 10.08.2018: Places still available!)
B - DNA interpretation in criminal casework using probabilistic software (P. Gill) (Update 10.08.2018: Fully booked!)
C - Mitochondrial DNA analysis and interpretation using the EMPOP database (W. Parson) (Update 10.08.2018: Places still available!)
D - Next generation sequencing and population studies using Snipper and Structure analysis (C. Phillips) (Update 10.08.2018: Places still available!)
E - La Banca Dati Nazionale DNA italiana e l'accreditamento dei laboratori a norma ISO/IEC 17025 (R Biondo) (Update 10.08.2018: Places still available!)
All details for registration can be found at
http://www.summerschool18.com/
Posted 3 months and 27 days ago by
Peter M. Schneider
(Last modified 1 month and 12 days ago)
---
ESWG 2018 Meeting in St. Petersburg
The English Speaking Working Group (ESWG) of the ISFG will hold the next meeting of the ESWG in St Petersburg, Russia,
from 12 to 16 September, 2018
. This will be the first such meeting in Russia and the organisers hope to bring the English-speaking forensic geneticists from the ex-USSR countries into the fold of the ESWG. Please visit the conference website for registration and all further details:
http://eswg2018.org/
Posted 5 months and 24 days ago by
Peter M. Schneider
(Last modified 5 months and 24 days ago)
---
ANZFSS 24th International Symposium in Perth 2018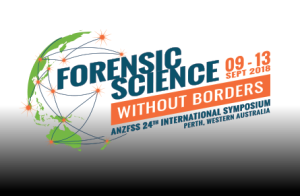 The ANZFSS 24th International Symposium on the Forensic Sciences will be held in
Perth, Western Australia from 9-13 September 2018
. The theme of the Symposium is "Forensic Science Without Borders" and will bring together experts from a range of science disciplines and jurisdictions. The Symposium will provide participants with an invaluable opportunity to share knowledge, develop ideas and network with colleagues from around the globe. All details can be found at
http://www.anzfss2018.com/
Posted 1 year and 5 months ago by
Peter M. Schneider
(Last modified 1 year and 5 months ago)
---
Online courses in forensic statistics and DNA evidence interpretation at the University of Lausanne
Registrations opened, courses start in March 2018

These courses necessitate no pre-requisites in statistics and are tailored for forensic scientists. They are meant to be practical and help you in your daily work. You will benefit from personal feedback and will be able for example to work on your own casework.
Essentials of DNA Interpretation - short course (150 hours, 5 ECTS)
You encounter challenging casework, are a forensic DNA specialist who is not fully at ease with the literature published on DNA interpretation given sub-source level propositions (e.g., probabilistic software, formulation of propositions, LR), then the course 'Essentials of DNA interpretation' is meant for you.
For more information
Certificate of Advanced Studies (CAS) in Statistics and the Evaluation of Forensic Evidence (470 hours, 20 ECTS)
You want to assess the value of biological results given activity level propositions but are unsure this can be done in casework? You want to further develop your skills in managing forensic interpretation issues from case reception to court and feel at ease with the debates on interpretation issues? Then, you will find more information on our Certificate of Advanced studies
here
Essentials of Bayesian Networks - short course (150 hours, 5 ECTS)
You are familiar with interpretation issues and want to use Bayesian Networks in your daily practice? This course will give you a comprehensive view of the use of BNs for the probabilistic evaluation of scientific evidence in forensic science applications. It will provide you with in-depth study of the various aspects that a solid mastery of BNs in practical applications demands.
For more information
Posted 1 year and 10 months ago by
Peter M. Schneider
(Last modified 9 months and 26 days ago)