Announcements
Summer Course in Forensic Genetics and MPS in Copenhagen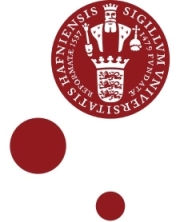 Between June 10 and August 19, 2022, the Section of Forensic Genetics at the University of Copenhagen
organizes a
summer course about forensic genetics and massively parallel sequencing (MPS)
. It also offers hands-on experience with MPS data analysis, and you will be able to work with command line and understand the common way of analysing MPS data.
The course focuses on relevant forensic topics such as:
MPS of forensic genetic markers (SNPs and STRs).
Molecular autopsy (sudden cardiac death).
Complete mitochondria sequencing.
Prediction of the suspect's externally visible characteristics and ancestry.
Age determination using methylation patterns (metDNA).
Tissue identification
For further information and registration, please see the enclosed
information flyer
, and visit the
summer course homepage
. The application deadline is April 1, 2022.
Posted 7 days and 22 hours ago by
Peter M. Schneider
(Last modified 7 days and 22 hours ago)