Announcements
Peter Schneider Symposium 2023
A Symposium on May 30 and 31, 2023, is being organized by colleagues from the Institute of Legal Medicine, University Hospital of Cologne (Germany) in memory and honor of Peter Schneider.
Please read the invitation here
Peter Schneider Symposium 2023
If you would like to participate and/or need more information, please write an email to the organizers at
rechtsmedizin-dna@uk-koeln.de
Note that the workshops on the first day will be in German and the lectures, on the second day, in English. The meeting is free except for the "get together & dinner" and the cemetery tour.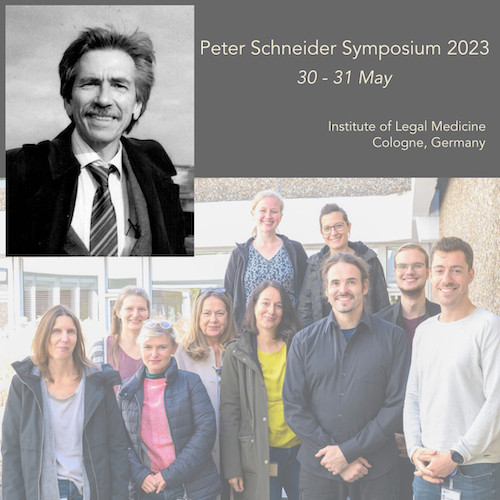 Posted 4 months and 20 days ago by
Cíntia Alves
(Last modified 4 months and 16 days ago)