News
ISFG 2019 in Prague has started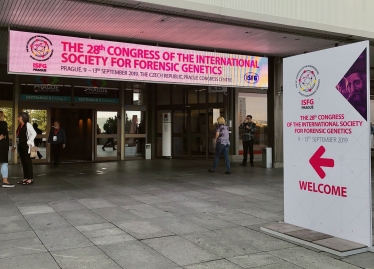 The
28th International ISFG World Congress in Prague
has started on September 9, 2019 with a 2-day workshop program. The congress will be opended on September 10 by the president,
Jiri Drabek
, and the ISFG president,
Walther Parson
. The ISFG prize winner,
Manfred Kayser
, will then give the inaugural lecture providing an overview on "10 years of forensic DNA pnenotyping research". We look forward to an exciting event!