News
ISFG General Assembly 2019 in Prague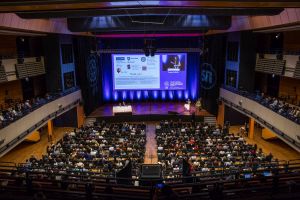 During the 28
th
ISFG Congress in Prague, Czech Republic, the General Assembly has elected
John Butler
(Gaithersburg, MD) as the new president of the society. Also,
Leonor Gusmão
(Rio de Janeiro) was elected as new Representative of the Working Parties, and
Marielle Vennemann
(Münster) was elected as new Treasurer of the ISFG.
­

–
Furthermore, the Assembly decided that
Ate Kloosterman
(Amsterdam) as well as
Hermann Schmitter
(Wiesbaden), two scientists who have been involved in the formation of the European DNA Profiling (EDNAP) Group 30 years age, will become
Honorary Members
of the ISFG.
­

–
As venue for the 30
th
ISFG Congress in 2023, the city of
Santiago de Compostela (Spain)
was elected by the members of the assembly.
With more than 1,000 participants, the 28
th
ISFG Congress in Prague was the largest international congress ever organized by the ISFG. The executive board thanks Congress President Jiri Drabek for this great success.